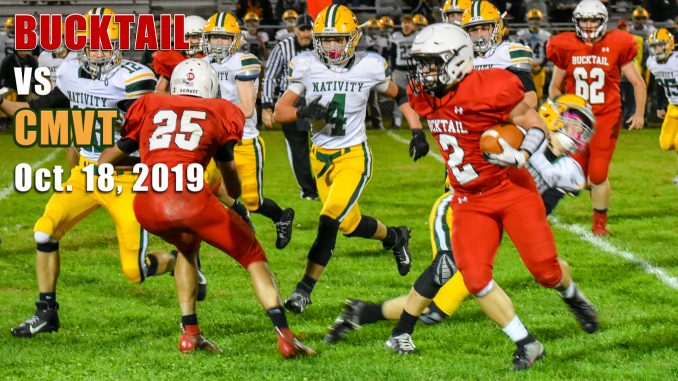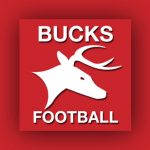 FARWELL – Through a scheduling quirk, the Bucktail football team Friday night will again host the Columbia-Montour Vo-Tech Rams. The Bucks will be looking to avenge a late August 20-8 Dwyer Memorial Field loss.
Schedule makers had to scramble last year when St. Josephs of Boalsburg dropped its football program; so a year ago the Bucks traveled twice to Almedia; this year the Rams make two trips to Farwell.
CMVT checks in with a 3-5 mark, most recently losing last Saturday by a 54-28 score to Muncy. CMVT had a 6-0 lead into the second quarter but Muncy's ground-game proved too much, piling up 415 yards rushing and scoring 47 points in the second and third periods. The Muncy defense also shut down the Rams' normally potent ground-game producing 50 yards on 34 carries.
Back in August Bucktail hung with Columbia-Montour Vo-Tech before the Rams rammed their way to the 20-8 win.
CMVT's running backs Mekhi Mundrick and Jake Shotwell proved too much to overcome, Mundrick carrying 25 times for 132 yards and a score, Shotwell right behind with 131 yards on 25 rushes and a touchdown. The Bucks countered with 123 yards on 19 carries from Gage Sutliff and 56 yards on 10 carries from Connor Mason.
Bucktail (1-6) is coming off a tough luck 22-14 loss to Nativity BVM last Friday. Down 14-0 at halftime, the Bucks dominated the second half and pulled into a 14-14 tie down the stretch, only to have the Green Wave score the game-winner on a long bomb with just over four minutes remaining.
The game did see Sutliff go over the 1,000 yard rushing mark for the season, bulldozing his way to all 14 Buck points.
The record-online will offer live audio stream of the game with Chipp McCann offering up the call to bring you all the action. The stream will go live approximately 15 minutes before kickoff.
*** Please note that the player below will show the previous game broadcast until the new game live stream begins and will automatically update. ***