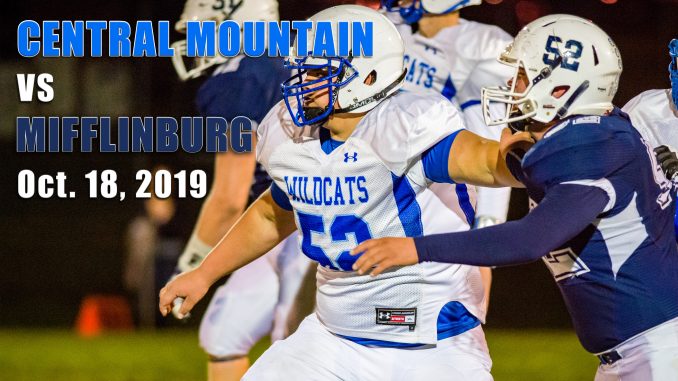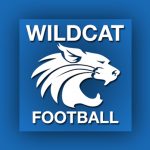 BALD EAGLE TOWNSHIP – If Central Mountain wants to avert its first winless season in its two-decade history, it will have two more opportunities in what is so far a 0-8 mark. Those games are Mifflinburg (4-4) at Malinak Stadium Friday night and a season-ending contest next Friday, Oct. 25 at Jersey Shore (5-3).
On paper, the best chance appears to be tonight with Mifflinburg, what will be senior night for Central Mountain. The Wildcats won but one game a year ago; that was a 28-27 overtime victory against a Wildcat team (yes, Mifflinburg is also the Wildcats) that ended 2-8.
So Central Mountain will be riding a 9-game losing streak entering its final home game. The 'Cats are meeting an opponent with a strong start, 3-1 at one point, but struggling of late, most recently a 38-0 loss against undefeated Montoursville. The Warriors scored all 38 in the first half and coasted home.
Mifflinburg has been hampered of late by the absence of injured quarterback Gary Degroat; he is a 4-year starter and among the leading Mifflinburg defenders when healthy. Junior Jacob Reitz filled in at quarterback and completed 6-of-17 passes for 75 yards against Montoursville last week. Degroat's status for Friday is unknown.
Meanwhile Central Mountain hung with favored Selinsgrove for a while last Friday night, but the home team Seals ultimately had too much offense, rattling off 24 unanswered points on the way to a 38-21 win over the Wildcats.
Central Mountain forged a 7-7 tie through the first quarter, scoring on a Zane Probst-to-Rocco Stark 62 yard catch and run with 8:40 to go in the first period, Trey Gentzel tying things up with his conversion.
But Selinsgrove outscored the Wildcats, 21-0, in period two to open a 28-7 halftime lead on the way to the win. The loss could prove costly to the Wildcats as Stark and end Caleb Shade both departed the game with injuries, Stark done for the season.
Central Mountain's Probst piled up 317 passing yards, throwing for 3 touchdowns and 1 interception. In addition to his TD strike to Stark, Probst completed a 72-yard catch-and-run to Peyton Johnson in the third period and a 12-yard end-zone strike to Nick Long in the final period.
Probst now has 3,335 yards in his career, good enough for second place in the all-time southern Clinton County list. Last Friday night saw him move past Phil Mann who threw for 3,151 yards at Bald Eagle-Nittany and Central Mountain High Schools. Atop the list is former BEN quarterback Shawn Weaver who passed for 3,383 yards. Probst will have two games to try and surpass Weaver's record.
Johnson paced Wildcat receivers with 8 catches for 191 yards and a score.
The record-online will offer live audio stream of the game with John Lipez and Tom Elling offering up the call to bring you all the action. The stream will go live approximately 15 minutes before kickoff.