*** Game is scheduled to begin at 7 p.m. *++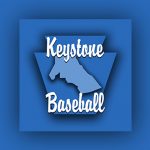 BRISTOL, CT – It's a win or go home situation for the Keystone 11-12 All-Stars today as they face Delaware in a 4 p.m. contest at Bartlett Giamatti Little League Field in a consolation round game.
Keystone has a reputation for responding to a challenge and will be ready for the team from Milton Little League in Delaware who fell to Maryland, 6-0 on Sunday.
Keystone is eager to reclaim their bats and restore their pitching prowess with this game offering an excellent opportunity to do just that.
The record-online will offer live audio stream of the game with John Lipez offering up the call to bring you all the action. The stream will go live approximately 15 minutes before the first pitch.
–

–