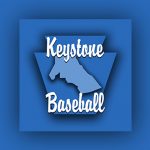 BERWICK – The Keystone 11-12 All-Stars faced Lehigh in their first round game just one week ago with Keystone pulling off a 1-0 rain-out win after 4 innings when the game was called due to wet weather conditions. Today, these two programs will take the next step to determine who will be the Pennsylvania State Little League champion at 1 p.m.
Much has happened for both teams since that first meeting. Lehigh dropped down into the lower bracket and picked up wins over: Huntingdon (9-4), Clarion (11-1), Ridley (8-4) and an exciting 9-6, 7-inning win over C-Side Academy yesterday in the lower bracket final.
Keystone picked up wins over: Kennet Square (2-1), and C-Side Academy (3-1) since their first meeting with Lehigh and have has the previous 2 days off from play.
These two teams match up evenly and have talent on both offense and defense, though Keystone should have a slight advantage over depth at the pitcher position today.
Keep in mind, this is a double-elimination tournament. If Keystone wins today, they will be crowned state champs. Should Lehigh win, the two teams will return to Berwick for a final winner-take-all game on Monday.
The record-online will offer live audio stream of the game with John Lipez and Tom Elling offering up the call to bring you all the action. The stream will go live approximately 15 minutes before the first pitch.
–

–