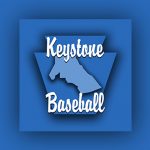 BERWICK – The Keystone 11-12 All-Stars enter the winner's bracket final today to face C-Side Academy of Cannonsburg for a berth in the championship final. First pitch is slated for 5 p.m. but, as we release this story we have been informed the first game today was scheduled for noon had been pushed back until 1:30 p.m. It appears even in less wet weather, the schedule remains fluid (no pun intended).
Getting to this round has been a very interesting journey for both teams.
C-Side marched over Black Mountain 12-2 on Sunday for their first round win. Then they were trailing Clarion 8-2 when their second round game was suspended on Monday and could not resume until Tuesday at 7 p.m. At which point, Cannonsburg proceeded to close the gap tying the score in the bottom of the sixth inning, then used a 2-run walk off dinger for a 10-8 win over Clarion.
Keystone has kept their games interesting as well by holding on to a slim 1-0 margin over Lehigh in the first round in a 4 inning rainout. Then the Boys in Blue edged Kennett Square 2-1 in a hard-fought contest late Tuesday evening to advance to today's game.
If there are any significant delays, we will share that information on our Facebook page when we learn more details.
The record-online will offer live audio stream of the game with John Lipez and Tom Elling offering up the call to bring you all the action. The stream will go live approximately 15 minutes before the first pitch.
–

–