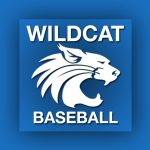 ALTOONA – It's another meeting at PHG Park between Hollidaysburg and Central Mountain for the District 6 5A championship game set for 7 p.m. in Altoona.
As the only two 5A teams in contention, the Wildcats hold the No. 1 seed with their 12-7 regular season record while the Golden Tigers are the No. 2 seed at 8-8 for the 2018 season.
Comparing head-to-head and common opponents, Hollidaysburg has the edge with a 9-2 win over CM back on April 28. The Golden Tigers also had wins over Mifflin County (8-1), Altoona (5-2) and a pair of wins over DuBois (14-6 and 8-5).
Central Mountain had a narrow come-from-behind 6-5 win over DuBois in the eighth inning in their season opener back in late March. The Wildcats also had a pair of wins over Mifflin County (4-3 and 6-2) while they had two losses to Altoona (4-2 and 4-3).
Both squads should be ready to play today with plenty of pride and tradition at stake.
The record-online will offer live audio stream of the game with John Lipez and Tom Elling offering up the call to bring you all the action. The stream will go live approximately 15 minutes before the first pitch.
–

–