Saturday Sessions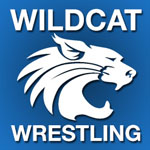 ALTOONA – The Wildcats still have two wrestlers vying for a NW Region championship and 7 more ready to battle back in the lower bracket.
Will will be live streaming audio of the tournament here at therecord-online.com and on WBPZ AM 1230 radio for all the action with John Lipez and Cole Hanley sharing the play-by-play duties. We plan to go live at 10 minutes before each round begins, approximately 9:20 a.m. for the First Consolation Round, 10:50 a.m. for the Consolation Second Round, 12:20 p.m. for the Semi-Final Round, 2:20 p.m. for the Consolation Semi-Final Round and 6:05 p.m. for the Consolation and Championship finals. All times are approximate, unforeseen delays are possible.
We will also post the complete results below for each weight class from each round with live updates as we receive them.
Use the player below to listen live. If you experience any issues or the stream is dropped, try reloading/refreshing the page. This may help re-establish a dropped link.


[table "14" not found /]
[table "15" not found /]
[table "16" not found /]
[table "17" not found /]
[table "18" not found /]
[table "19" not found /]
[table "20" not found /]
Top 10 Teams
[table "22" not found /]