Friday Sessions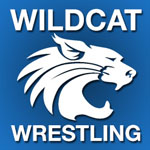 ALTOONA – It's time for the PIAA NW Regional AAA individual wrestling tournament. This is the final a must-win event that advances the top three wrestlers in each weight class for a trip to the Giant Center in Hershey for the state championships.
In-all, most weight classes will have the top 14 wrestlers from 24 schools representing Districts 4,6,7,9 and 10 vying for their chance to move on to Chocolate Town.
The Wildcats will have 9 wrestlers involved in the hunt. Asher Corl (138) opted out of the tournament due to prior family obligations and Bryce Bitner (285) who suffered a severe ankle sprain in the District 6 finals was unable to heal in time for the event.
Seeking a ticket to states to represent Central Mountain in Hershey are: Geo Barzona (106), Seth Andrus (126), Logan Long (132), Colton Weaver (138), Tanner Weaver (152), Caleb Turner (170), Greg Stahl (182), Isaac Porter (195) and Hunter Weaver (220).
Will will be live streaming audio of the tournament here at therecord-online.com and on WBPZ AM 1230 radio for all the action with John Lipez and Cole Hanley sharing the play-by-play duties. We plan to go live at 10 minutes before each round begins, approximately 4:50 p.m. for the First Round, 8:05 p.m. for the Second Round. All times are approximate, unforeseen delays are possible.
We will also post the complete results below for each weight class from each round with live updates as we receive them.
Use the player below to listen live. If you experience any issues or the stream is dropped, try reloading/refreshing the page. This may help re-establish a dropped link.


| Championship | Finals | 5th | Place |
| --- | --- | --- | --- |
| 138 – Braden Stahlnecker, Hughesville, dec. Logan Long, Central Mountain, 5-1. | | | |
| 152 – Asher Corl, Central Mountain, dec. Hunter Wright, Clearfield, 3-2. | | | |
| 182 – Caleb Turner, Central Mountain, dec. David Rich Elizabethtown, 5-0. | | | |
| 220 – Mahlik Houtz, Central Mountain, dec. Gus Dillinger, Hollidaysburg, 9-5. | | | |
| 285 – Richard Thompson, Central Mountain, pinned Dalton Tubbs, Montoursville, 4:18. | | | |
| Preliminary | Round |
| --- | --- |
| 106 – | |
| 113 – | |
| 120 – | |
| 126 – | |
| 132 – | |
| 138 – | |
| 145 – | |
| 152 – | |
| 160 – | |
| 172 – | |
| 189 – | |
| 215 – | |
| 285 – | |
Top 10 Teams (Final)
[table "22" not found /]