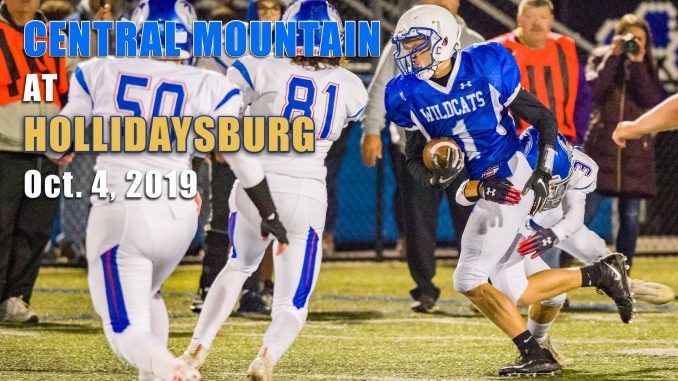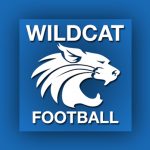 HOLLIDAYSBURG – Two struggling teams are scheduled to meet in Hollidaysburg Friday night, but if last year's results are any indication, the home team Golden Tigers will be favored over visiting Central Mountain.
Both teams bring records identical to their meeting in 2018: Hollidaysburg is 2-4, winning its first two games, losing its last four, the same as a year ago. The Wildcats are 0-6, a start identical to 2018. But a year ago, the Tigers drubbed the Wildcats by a 56-12 score and went on to finish the year at 9-5, while Central Mountain ended up at 1-9.
Hollidaysburg traveled to Erie last Friday and was trampled by 6-0 McDowell by a 49-14 score. That's the third game in a row the Tigers have given up 49 points, losing in the previous weeks by 49-21 to Cumberland, MD, and 49-8 to Cedar Cliff. Their two early season wins came over rival Altoona, 35-21, and Mifflin County, 27-0.
The Tigers went to sophomore quarterback Jake McGinnis (5-11, 188) against McDowell; he completed 5-of-13 passes for 14 yards. Their top ball carrier is senior Trent Paddock, a rugby player listed at 6-6, 225 pounds. Through six games Paddock has 383 yards rushing on 74 carries, a 5.5 yards per clip. He has scored five touchdowns. The Tigers have been injury plagued so far, but a couple key players are expected back this week.
Meanwhile, the Central Mountain football team picked a bad night, Homecoming, to put up a less than stellar performance last Friday night. The Wildcats committed four turnovers and never got untracked in a 50-14 Homecoming loss to previously winless Shikellamy.
The record-online will offer live audio stream of the game with John Lipez and Tom Elling offering up the call to bring you all the action. The stream will go live approximately 15 minutes before kickoff.