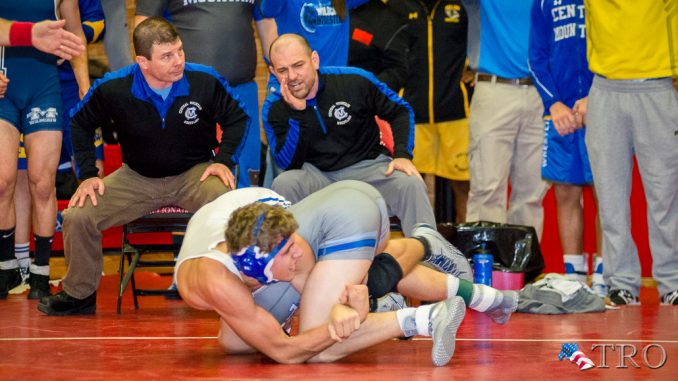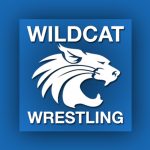 WILLIAMSPORT – Something old and something new are in the offing as the Central Mountain wrestling season gets underway with a 5 p.m. start at the annual Tom Bwest-Top Hat Tournament at the Magic Dome.
The Wildcats come in to the tournament as defending team champions but the field has been expanded to 21, including PIAA AA power Saucon Valley and Palisades will bring a returning state champion to the Top Hat.
Head coach Biff Walizer, starting his fourth year, is making no claims as to what the 2018-19 season will bring and notes the Wildcats lost four PIAA qualifiers from last year's 13-2 team in Seth Andrus, Logan Long, Tanner Weaver and Mahlik Houtz. The Wildcats will be going for a third straight District 6 title but Walizer anticipates a stiff challenge from Mifflin County and Bellefonte.
Walizer is high on this year's senior class, led by the squad's lone returning PIAA qualifier Johnny Shreffler (23-15). Other returning senior starters from a year ago include four-year starters Dalton Bechdel (19-14 last year) and Cody Coleman (24-12). Other senior squad lettermen will include Austin Confer (12-13), Tanner Riggle (19-18) and Jake Edwards (26-8). 
The Wildcats are working with a squad of 30 and hope to do as well as Walizer's first three squads, 14-1 in 2015-16, 18-2 in 2016-17, and last year's 13-2 mark.
Walizer, a former PIAA champ from Bald Eagle-Nittany and an NCAA All-American at Penn State, provided a thumbnail sketch on the early battle for starting positions:
"106 – I'm excited to see Derek Keen (9th grade) compete at 106. We were initially a little worried about Derek being able to grow into the weight, but he's finally coming into practice weighing a little over 106. 
113 – This should be an interesting wrestle-off. Jason Rinker (10th) returns after having a winning season (10-5) as a freshman. Taylor Weaver (9th) comes in after experiencing much success at the junior high level, which included making it to the round of 12 at junior high states last year. Anson Zimmerman (4-5) (11th), a returning letter winner, is also at this weight. 
120 – Returning state qualifier, Johnny Shreffler (23-15) (12th) should have another solid season. Also at this weight will be Austin Levelle (10th).
126 – Dalton Bechdel (19-14) (12th) should earn his 4th varsity letter in wrestling this season. 
132 – This weight class looks to be up for grabs with Kayden Busey (4-8) (12th), Davis Seyler (3-8) (11th), Zach Miller (1-0) (11th), and Hayden Walizer (10th) trying to earn the starting spot.
138 – Cody Coleman (24-12) (12th) is a returning regional qualifier and should earn his 4th varsity letter in wrestling this season. Ben Probert (12th) and Hunter Conway (10th) are also at this weight.
145 – The starting spot in this weight class looks like it will be between Lane Porter (2-1) (10th) and Kaden Falls (10th).
152 – Alonzo Henry (6-12) (12th) is looking to build off of his post season success from last season as a returning regional qualifier.
160 – Noah Yost (11th) and Caleb Porter (10th) could challenge for the starting spot here. One of these two could also see time at 170.
170, 182, 195, and 220 are weights to be determined. Austin Confer (12-13) (12th), Gage Sutliff (8-8)(10th), Nik Miller (10th), Tanner Riggle (19-18) (12th), Paul Risley (10th), and Landyn Carson (10th) are most likely the names that will be filling out these upper weights. Austin Confer started most of last season. Sutliff and Riggle made nice post season runs as regional qualifiers. Miller was 7th at the junior high state tournament last year. Risley and Carson are coming up after a successful junior high season as well.
285 – Jake Edwards (26-8)(12th) is looking to build off of his successful junior season. He will be challenged by Curtis Stover (11th) and Cyrus McCarl (10th)." 
Wrestling is slated to begin this afternoon with the first wrestlers to toe the line at 5 p.m. Complete live results will be available at Flo-Arena and we will post Central Mountain individual results for each round below.
The record-online will offer live audio stream throughout the tournament with John Lipez and Tom Elling offering up the call to bring you all the action. The stream will go live approximately 15 minutes before the wrestling begins.
Saturday wrestling begins at 10 a.m., the final round at 4:15 p.m.
–

–

[table "182" not found /]
[table "183" not found /]
[table "185" not found /]
[table "184" not found /]