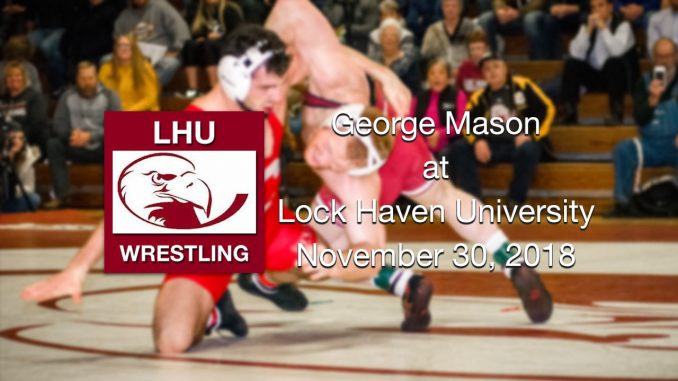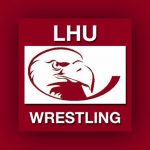 LOCK HAVEN – The LHU Bald Eagle wrestling team will host their first dual meet of the season against Eastern Wrestling League foe, George Mason tonight at Thomas Field House at 7 p.m..
The Patriots bring their 2-0 record to town with wins over VMI, 20-17 on Nov. 2 and Bloomsburg University, 24-11, yesterday.
George Mason is lead by their senior captain, Matthew Voss at 285 who picked up top honors at both the the Hokie Open at Virginia Tech on Nov. 4 and the Bearcat Open in Binghamton on Nov. 11.
The Bald Eagles have a talented lineup eager to take to the mat in front of the home crowd fresh off great early season tournament showings, highlighted by their team title at the Black Knight Invitational at West Point where they crowned 4 champs, Chance Marsteller (165), D J Fehlman (141), Corey Hazel (184), and Thomas Haines (285). LHU also had 3 second place finishers at West Point with Luke Werner (125), Kyle Shoop (141) and Alex Klucker (151) along with a pair of third place winners in Jonathan Ross (149) and Jared Siegrist (174).
The record-online will offer live video stream of the match with John Lipez and Tom Elling offering up the call to bring you all the action. The stream will go live approximately 15 minutes before the start of the match.

–