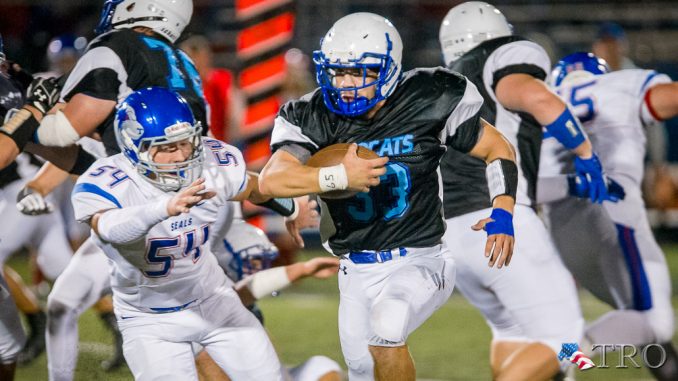 *** The CM Varsity bus is held up in traffic and will be delayed arriving in Hollidaysburg … projected kickoff time is now 8:00 pm and subject to change as needed ***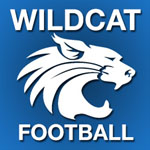 BALD EAGLE TOWNSHIP – Another Friday night football game looms for Central Mountain, another outstanding quarterback awaits the Wildcats. Last Friday it was Selinsgrove quarterback Logan Leiby who piled up more than 400 yards passing and five touchdowns in the Seals' 40-3 win. Tonight it is Hollidaysburg junior Brady Walters who not only throws well but runs well too.
Walters (5-11, 180) put up 325 yards last Friday in the Golden Tigers' 38-7 win over Tyrone. He passed for 184 yards on a 13-for-17 night, throwing two touchdowns, and ran for two more scores, gaining 141 yards on 18 carries.
Hollidaysburg is now 5-3 on the year and awaits the Wildcat visit. Central Mountain, off its loss to Selinsgrove, is 1-7 with one game to go after Friday, a visit Oct. 27 to Jersey Shore (5-3).
The Golden Tigers with the Wildcats are the only two Class 5A teams in District 6. Hollidaysburg downed Central Mountain 42-13 a year ago, roaring to a 35-7 halftime lead as the Tigers scored on all five first half possessions. While Central Mountain opted for the District 4-oriented Heartland Conference a few years back, Hollidaysburg in recent years has played an independent schedule after a rough stretch playing WPIAL (District 7) foes
Coach Homer DeLattre's team plays a far-flung slate. Their losses this year have come to State College, 55-27; undefeated Fort Hill of Cumberland, MD, 42-10; and Erie McDowell by a 42-38 score. DeLattre told therecord-online this week that Mifflin County will be new to the Tigers' 2018 schedule. Central Mountain will have one change in the next two-year cycle, Lewisburg replacing Hughesville.
The record-online will offer live audio/video stream of the game and will also broadcast audio on WBPZ AM 1230 with John Lipez and Tom Elling offering up the call to bring you all the action. The stream will go live approximately 15 minutes before kickoff.