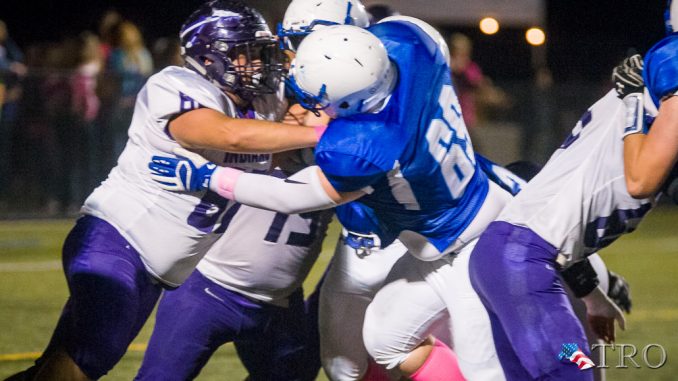 Black Jersey Fund Raiser to benefit Hurricane Victims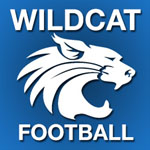 BALD EAGLE TOWNSHIP – Central Mountain, buoyed by its best half of football in last week's 28-14 win over Shamokin, gets a toughie in Friday's final home game. Standout quarterback Logan Leiby and his Selinsgrove Seals come to Malinak Stadium and balls will be flying through the air as the Wildcats celebrate Senior Night.
Tonight will also be highlighted by Senior Night festivities to honor the Class of 2018 for their contributions and the Wildcats will be donning their special black jerseys for their last home game of the season. The donated black jerseys signify an annual fundraising effort by the football program. Each player will donate $5 to wear the their black jersey for the game. This year the proceeds will benefit the Hurricane Relief Fund to benefit storm victims in Florida, Texas and Puerto Rico. The team will also be accepting donations from fans tonight. The Wildcat Football Booster Club will match the donations raised by the players tonight.
Preparation for the Seals' game was disrupted earlier this week with the absence of five Wildcat players who had developed a skin infection and had to be cleared to resume practice Thursday.
Be forewarned, this Leiby guy is good. A Division I prospect, Leiby this season has passed for 1,947 yards in leading the Seals to a 6-1 start, including last week's 47-12 win over Mifflinburg. For the year the 6-1, 193 pound Leiby has completed113 of 175 passes for 20 touchdowns to go with seven interceptions; that equates to a quarterback passer rating of 123.7.
Leiby has also rushed 49 times for 122 yards and two scores. He perforated Central Mountain's defense a year ago in a 52-7 Seals win, completing 23 of 32 passes for 296 yards and three touchdowns. He is complemented by junior running back Joe Kahn (5-11, 183) who leads the team in rushing with 491 yards on 80 totes, scoring three times. Kahn has also caught eight passes for 69 yards and three touchdowns.
14 different Seals receivers have catches through their first seven games, led by wide receiver Jarrett Inch (sr, 6-2, 190) with 33 receptions for 696 yards and six touchdowns. The lone blot on the Selinsgrove record is a week four road loss to Shikellamy, the score 28-26. The Seals own a 20-0 win over Shamokin in week three.
Meanwhile Central Mountain has to be feeling better about itself after earning win number one last Friday. Things were looking bleak as the Wildcats headed to the locker-room at halftime, trailing Shamokin 14-7. Not only did Central Mountain trail by a score but they were held to only 50 yards of offense through the first two quarters. It looked like the Wildcats were headed for a seventh straight loss this season.
But the second half came and the Wildcats put together their best 24 minutes of the season, outscoring Shamokin 21-0. The win broke a 9-game losing streak for Central Mountain, now 1-6. After Friday's home game with Selinsgrove, the 'Cats finish on the road, at Hollidaysburg (4-3) Oct. 20 and at Jersey Shore (4-3) Oct. 27.
The record-online will offer live audio/video stream of the game and will also broadcast audio on WBPZ AM 1230 with John Lipez and Gerald 'Jr.' Dietz offering up the call to bring you all the action. The stream will go live approximately 15 minutes before kickoff.