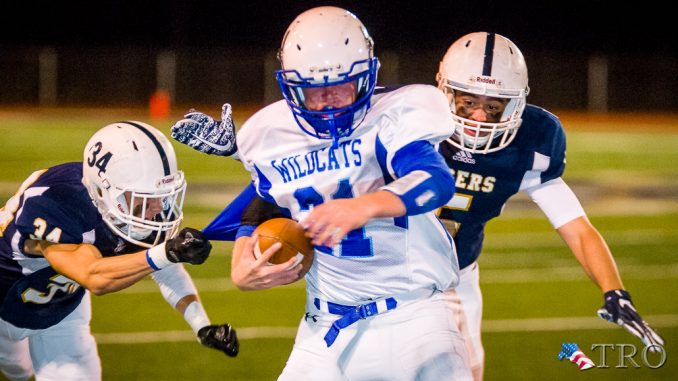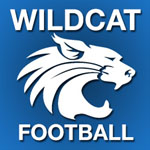 BALD EAGLE TOWNSHIP – This Friday night is the end to the PIAA regular season. And the Thompson Street Stadium in Jersey Shore will see two teams at the opposite end of the football spectrum; 1-8 Central Mountain finishing up while 6-3 Jersey Shore preps for the District 4 Class 4A playoffs beginning the following week.
But what the game also marks is the continuation of a rivalry which goes back more than a century, dating to the old Lock Haven High School days before school consolidation in Clinton County. So there will be a new chapter written in the Wildcat (formerly Bobcat) – Bulldog history come 7 p.m. Friday.
Jersey Shore will go in as a considerable favorite again this year, having won the previous four contests in the series, including a 14-10 nail-biter at CM's Malinak Stadium last season. 'Shore was a prohibitive favorite in that one, part of a District 4 championship season while Central Mountain finished 3-7. But, as last year's score indicates, the game is a rivalry for the two schools 12 miles or so apart, so who knows?
'Shore had high hopes for the 2017 season but was derailed early in a 17-13 loss to Bellefonte and lost its two showdown games in the Heartland Conference, Selinsgrove 25-6, and Shikellamy, 32-21 (The Bulldogs will have a chance for revenge in the District 4 playoffs). Coach Tom Gravish's team has bounced back with two decisive wins, 32-0 over Shamokin and 31-7 over Bald Eagle Area.
The Bulldogs have a solid one-two offensive punch in quarterback Elijah Shemory (sr, 6-4, 205) and running back Kyle Tomb (jr, 6-0, 194). Shemory has completed 96 of 212 passes for 1,387 yards with 18 touchdowns and 10 interceptions. Tomb has been a workhorse, 254 carries for 1,373 yards (5.4 yards per carry) and 10 touchdowns.
Junior linebacker Hunter O'Connor (6-0, 225) anchors the 'Shore defense with a team-leading 116 tackles. Follow linebacker Dominic Williams (sr, 5-11, 190) is next with 107 tackles.
Central Mountain meanwhile will be playing for an upset and pride. The Wildcats lost some players to injury during the season and one two-way starter who departed the team but those remaining have played hard every game.
The record-online will offer live audio/video stream of the game and will also broadcast audio on WBPZ AM 1230 with John Lipez and Tom Elling offering up the call to bring you all the action. The stream will go live approximately 15 minutes before kickoff.