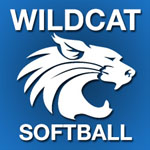 BALD EAGLE TOWNSHIP – The Lady Wildcats (16-3) will host Heartland Conference rival, Jersey Shore today.
These two teams had very similar experiences to start the week. On Monday evening, The Lady Bulldogs fell 1-0 to District 4 foe, Wellsboro in a very tight 10-inning effort.
Likewise, CM stumbled in a tough 1-0 effort against Mifflinburg on Monday.
This afternoon, both teams will be looking to rebound. Rest assured everyone involved will bring the best effort to the field. Both teams will be eager to re-establish their winning ways as they both prepare for the post season.
We will be bringing you live audio coverage of the game beginning approximately at 4:20 p.m. with John Lipez and Tom Elling bringing you all the action.
Use the player below to listen in. I f the stream should drop, reload/refresh the page to renew the stream.