D6 AAAA Baseball Pairings Announced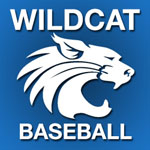 BALD EAGLE TOWNSHIP – The Wildcat baseball team will host the Little Lions of State College at 4:30 today for their final regular season game.
This matchup should be interesting as it could possibly be a preview of the District 6 AAAA post season tournament. State College (10-8) has been the nemesis for the Wildcats (18-1) the past several seasons and CM would like nothing better tan to set the tone for the playoffs.
Just released pairings for D6 AAAA has No. 1 seed Central Mountain hosting No. 4 seed Altoona (9-10) on May 26 at 4 p.m. The Wildcats lone loss this season came at the hands of the Mountain Lions in the season opener.
No. 2 seed Mifflin County (14-6) will host State College in the other semi-final game with the winners meeting at Blair County ball park in Altoona on June 1.
We will be bringing you live audio coverage of the game beginning approximately at 4:20 p.m. with John Lipez and Tom Elling bringing you all the action.
Use the player below to listen in. I f the stream should drop, reload/refresh the page to renew the stream.