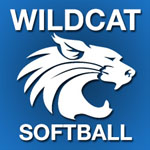 BALD EAGLE TOWNSHIP – The Lady Wildcats will host Heartland Conference rival, Shamokin at 4:30 p.m. today.
Central Mountain looks to improve upon their 14-2 record after some idle time due to postponements from the recent wet weather. The Lady 'Cats edged Shamokin in a down-to-the-wire 8-7 finish back on April 19. Today, CM hopes to set a pace that will not have to rely on late inning heroics for the win.
We will be bringing you live audio coverage of the game beginning approximately at 4:20 p.m. with John Lipez and Tom Elling bringing you all the action.
Use the player below to listen in. I f the stream should drop, reload/refresh the page to renew the stream.