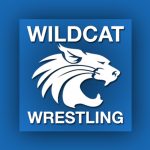 BALD EAGLE TOWNSHIP – Central Mountain doesn't fool around when it comes to getting into the wrestling season. Fresh off a second place finish in the 22-team Tom Best Memorial Top Hat tourney last week, the Wildcats Friday and Saturday are hosting one of the top high school early season invitationals in the country.
It is a 31-team King of the Mountain field when action begins in the Central Mountain High School gym Friday at 2 p.m. Of the 31 teams, 15 are ranked in the top 30 in Tom Elling's preseason rankings. Mifflin County at number nine is the top ranked AAA school, Forest Hills at number six the top ranked AA school.
84 participants from last year's tourney later competed at the PIAA championships, eight of them winning state titles. 11 NCAA All-Americans from March of this year had earlier participated in the King of the Mountain.
Area teams in the field, in addition to the host Wildcats and Mifflin County, are Bald Eagle Area, Bellefonte, State College and Williamsport.
The KoM will be a test for the reconfigured Wildcats who introduced eight new starters at the season-opening Tom Best Memorial Top Hat Tournament in the Williamsport High School gym.
The record-online will offer live audio stream of the match with John Lipez and Tom Elling offering up the call to bring you all the action beginning at 5:15 p.m. today.
We will also post match results for all Central Mountain wrestlers below. Full results will be available on TrackWrestling.com
The King of the Mountain schedule:
Friday:
Round of 32: 2 p.m.
Round of 16 & First Round of Consolations: 5:30 p.m.
Second Round of Consolations: 8 p.m.
Saturday:
Quarter Finals, First Consolation Round of 8: 10 a.m.
Second Consolation Round of 8: 12:15 p.m.
Championship Semi-Finals & First Consolation Semi-Final Round 1:30 p.m.
Second Consolation Semi-Final Round: 3:30 p.m.
Championship & Consolation Finals: 5:30 p.m.


(The tables below will automatically update every few minutes. There is no need to refresh the page to update the results.)
[table "274" not found /]
[table "273" not found /]
[table "275" not found /]
[table "276" not found /]