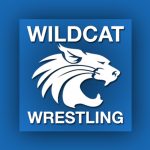 BALD EAGLE TOWNSHIP – Wrestling continues in the 2019 King of the Mountain tournament and the competition has been impressive thus far. The 32 teams will continue battle with the quarterfinal round this morning.
Complete results from the tournament can be found at TrackWrestling.com
The King of the Mountain Saturday schedule:
Quarter Finals, First Consolation Round of 8: 10 a.m.
Second Consolation Round of 8: 12:15 p.m.
Championship Semi-Finals & First Consolation Semi-Final Round 1:30 p.m.
Second Consolation Semi-Final Round: 3:30 p.m.
Championship & Consolation Finals: 5:30 p.m.
The record-online will offer live audio stream of the match with John Lipez and Tom Elling offering up the call to bring you all the action. The stream will go live shortly before the quarterfinal round begins at 10 a.m. The early sessions will be audio only but the championship and consolation finals will be presented in video. For the finals we will maintain out tradition of highlighting the remaining Central Mountain wrestlers regardless which place they are competing for in the finals, but we will also offer each championship match wrestling for first place.


[table "277" not found /]
[table "280" not found /]
[table "278" not found /]
[table "281" not found /]
[table "283" not found /]
[table "285" not found /]
[table "287" not found /]