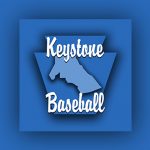 DUBOIS – The Keystone Junior All-Stars are ready to represent at the Pennsylvania Junior Little League State Championship tournament in DuBois with their first opponent, Section 4 champion, Indiana at 11 a.m.
Keystone is hoping their battle tested experience in District 12 and Section 3 play along with their depth of pitching and solid hitting will keep them in contention.
therecord-online is co-sponsoring this live stream so we can also cover the Keystone 9-11 All-Stars competing in Hermitage this week. We are linking this stream from another station and you will be taken to their service. Using therecord-online live stream portal will not offer the stream for the Junior game, you must visit the link below to hear the game.
You can listen to the play-by-play call from our good friends at WQKY The River 98.9 FM at approximately 10:50 a.m. Click on the The River logo below to visit their site for the online stream: