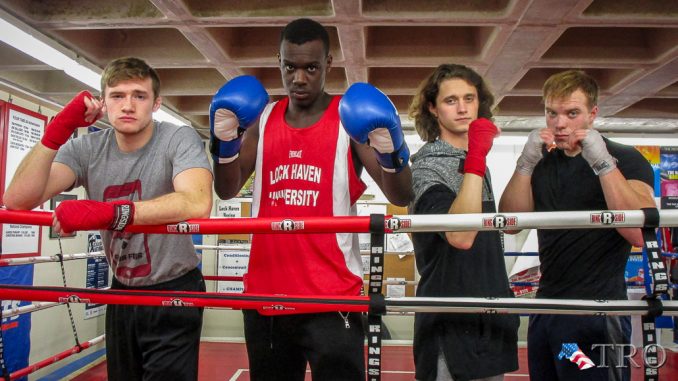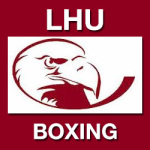 LOCK HAVEN – The Lock Haven University boxing club is hosting its annual Fall Brawl at the school's East Campus gym today. The 9-bout undercard is set for 1 p.m. and the 13-bout main event at 7 p.m. The 7 p.m. main card will be streamed live on therecord-online.
Four Bald Eagle boxers will be part of the main event: Jesse Hance from Allentown, a health science major, at 132 pounds; Avery Drake, Harrisburg, a biomedical sciences major, 139 pounds; 2017 regional finalist Anthony Proctor, Harrisburg, a criminal justice major; and Caleb MacWhiliannie, Cleveland, Ohio, an exercise science major, at 185 pounds.
Participating schools, in addition to the host Bald Eagles, include Army – West Point, the US Naval Academy, US Air Force Academy, Massachusetts, Connecticut, Trinity College, Hartford, Xavier, Miami of Ohio, UNC, Shippensburg and Penn State.
Veteran boxing club coach Ken Cooper said the events staged at Lock Haven University are well received. He said participants get more competition, appreciate that the school is easy to get to, and enjoy the crowd response. Cooper said, "The local are the best fans and enjoy the great competition."
Saturday's Brawl will be the first of two LHU boxing productions this season, the team's 40th annual Home Show scheduled for Saturday, Feb. 16. The regional tournament next spring will be held in Hartford, CN.
Cooper said he is working with a squad of 26 this season but several have been set back by injuries. The Bald Eagle boxers have already participated in competitions in Richmond, Cincinnati and Baltimore.
The record-online will offer live audio/video stream of the game with John Lipez and friends offering up the call to bring you all the action. The stream will go live approximately 15 minutes before the start of the first bout.
–

–