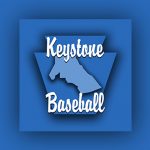 BRADFORD – The Keystone 9-11 All-Stars take their next step to battle through the lower bracket when they face West Point in the nightcap game at 7:30 p.m.
West Point, from the Greensburg area in southwestern PA, picked up a 4-2 win over Back Mountain National in the first round on Saturday and fell 7-1 to East Pennsboro on Sunday.
Keystone was edged by Stroudsburg, 12-11 on Saturday and picked up a 6-1 victory over Harborcreek yesterday.
Please be advised that today's schedule for these games may be very fluid and have delays depending upon field conditions and rainfall. Also, we are linking this stream from another station and you will be taken to their service. Using therecord-online live stream portal will not offer the stream you must visit the link below to hear the game.
You can listen to the play-by-play call from our good friends at WLEM 1250 AM at approximately 7:20 p.m. Click on the link below to visit their site for the online stream: