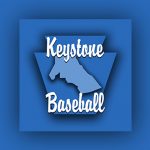 BEECH CREEK – It's time once again for the District 12 Little League Tournament. Teams from around the world are taking their first steps in hopes of completing the journey to live out their dream of playing in the storied Little League World Series.
Tonight, the Keystone 11-12 All-Stars will host the Williamsport Area All-Stars in a first round game at Blaine Kunes Ball Park at 6 p.m. These two teams are both known for solid play and coaching so it should be a great first test for both squads. The winner of this game will then face Loyalsock in Jersey Shore on Sunday, June 24 at 2 p.m.
Elsewhere in District 12 tonight, Jersey Shore/GSV will host Muncy with the winner will advance to play Newberry on Sunday, June 24 at 2 p.m. South Williamsport hosts Montgomery with the winner making the trip to Woolrich Sunday, June 24 at 2 p.m. Hepburn will Host East Lycoming tonight to vie for a trip to for a meeting at Montoursville on Sunday, June 24 at 2 p.m.
The record-online will offer live audio stream of the game with John Lipez and Tom Elling offering up the call to bring you all the action. The stream will go live approximately 15 minutes before the first pitch.
–

–