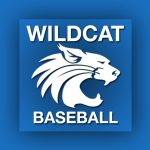 MILL HALL – Central Mountain (11-6, 7-2 PHAC) will host State College (8-10, 5-9 MP) on Senior Day at Mill Hall Park for a 4:30 p.m. game. By all indications, it should be. a very competitive contest as the two teams have several common opponents.
The Little Lions picked up a 11-9 win over Altoona back on April 23 while the Mountain Lions edged CM 4-2 in Altoona on April 20 and picked up another tight 4-3 win over the Wildcats in Mill Hall on May 9.
State College suffered back-to-back losses to Mifflin County, losing 4-2 in State College on April 24, then falling 7-4 to the Huskies on April 25 in Lewistown. Central Mountain picked up a pair of wins over MC, the first coming on March 26 in Lewistown, the second by a 6-2 margin on May 4 when the Huskies traveled to Mill Hall.
The Little Lions picked up a 16-6 win over Bellefonte on April 28 while the Wildcats were edged by the Red Raiders, 2-0 on May 4.
The record-online will offer live audio stream of the game with John Lipez and Tom Elling offering up the call to bring you all the action. The stream will go live approximately 15 minutes before the first pitch.
–

–