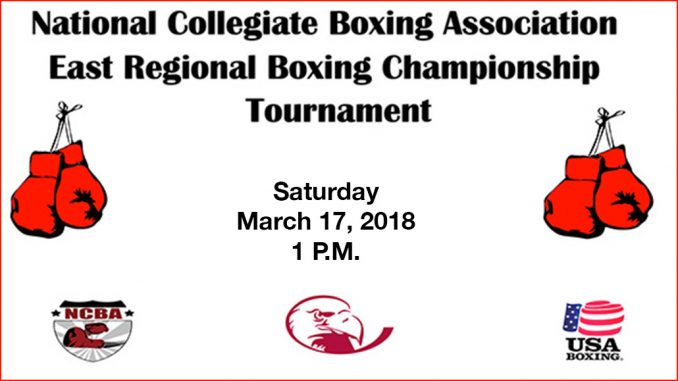 LOCK HAVEN – Some 50 boxers from eight eastern colleges are competing for the first round of postseason honors through this Sunday as Lock Haven University hosts the National Collegiate Boxing Association East Regionals.
The event is being held at LHU's East Campus gymnasium (the old Lock Haven High School gym) and winners, runners-up and select wildcards will qualify for the NCBA nationals the first weekend in April at West Point.
The Bald Eagles have four entries in the hunt: Avery Drake at 139 pounds, Shaheim Mitchell at 147 pounds, Anthony Proctor at 185 pounds and one female entrant in Leah Hartzell at 147 pounds.
Veteran coach Ken Cooper said he'd like to see one or two of his entrants advance to the finals and "hopefully we'll do better than that." But he acknowledged the field is a strong one, led by the defending national championship squad from West Point.
Other schools competing, in addition to Army and LHU, are Penn State, Trinity, Shippensburg, Massachusetts, Coast Guard and Connecticut.
Cooper said there are entrants in 11 weight classes for men and 8 for women. 36 men have pre-registered, 15 women.
Boxing began Friday night. Championship bouts staged on Saturday afternoon beginning at 1 p.m. will be streamed on therecord-online. Boxing will continue Sunday at 10 a.m.

–