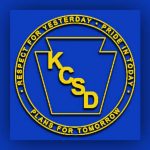 MILL HALL – The Keystone Central School District tonight will be holding the second of three participant interviews for the post of permanent district superintendent.
Dr. Al Lonoconus, Keystone's acting superintendent, will be tonight's 7 p.m. public forum finalist in the Central Mountain Middle School auditorium.
Lonoconus was hired as acting superintendent in early February and continues to serve in that position. The district had earlier disclosed he was among the finalists for the permanent post. The first public interview with a finalist was Wednesday evening with Dr. Stacy Winslow, assistant superintendent at the Derry Township School District in Hershey.
The final interview is scheduled for Wednesday, March 21. The identity of that candidate will be posted on the district website two days prior to his/her visit to the school district.
Lonoconus has a long history of school district administration work in eastern and central Pennsylvania. He began his career in education as a teacher in the Southern Columbia School District and spent 26 years in the district, including a stint as superintendent. He later served as superintendent at the Shikellamy and Great Valley School Districts.
The evening interviews are being streamed live on therecord-online.com
–
–