Time for the 19th Annual King of the Mountain Tournament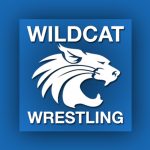 BALD EAGLE TOWNSHIP – Thirty-two teams will be on hand for the 19th Annual King of the Mountain wrestling tournament at Central Mountain High School today. By the end of the championship finals on Saturday, over 800 matches will have been conducted. The tourney will feature dozens of state ranked and returning state qualifying and state medalist wrestlers from schools all across the state.
The first round is slated for a 2 p.m. start and we offer results here as well as live audio coverage beginning at 5 p.m. and will also broadcast audio on WBPZ AM 1230 with John Lipez and Tom Elling offering up the call to bring you all the action. The stream will go live approximately 15 minutes before the the second session begins.
We will update the tables below with results for the Central Mountain wrestlers with full results available later at http://kom.kcsd.us


[table "119" not found /]
[table "120" not found /]
[table "121" not found /]
[table "122" not found /]