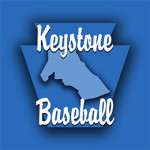 BEECH CREEK – Due to impending rain forecast for this afternoon, the Section 3 9-11 Championship game has been moved up to 10 a.m. this morning.
The lower bracket final, which began at 2 p.m. yesterday was in rain delay and did not complete until nearly 9 p.m with Selinsgrove edging Pottsville 17-14.
Next Selinsgrove will face Keystone this morning. Should Keystone falter, the double-elimination 'if' game would begin shortly thereafter.
The record-online will offer live audio stream of the game and will also be broadcast on WBPZ AM 1230 with John Lipez and Tom Elling offering up the call to bring you all the action. The stream will go live approximately 10 minutes before the first pitch.
If for any reason the player below doesn't function properly, try the player on the Live Stream Portal.