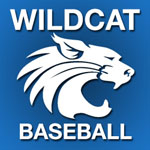 ALTOONA – It's time for the long awaited rematch at Blair County Ball Park between the only two 5A baseball teams in District 6. Hollidaysburg (16-1) traveled to Mill Hall back on March 29 and returned home with a 9-3 win over the Wildcats (13-7, 8-2). Central Mountain would like nothing more than to avenge that loss to the Golden Tigers by capturing the District 6 5A Crown.
The game is slated for a 1 p.m. start, Saturday. The weather forecast is indicating morning rain showers and there is another game scheduled for 10 a.m. If that game should run long or is delayed, the CM game could be delayed as well. We will do our best to post updates here with any late information if the starting time is adjusted.
We will be live streaming audio of the game here at therecord-online.com. For all the action with John Lipez and Tom Elling sharing the play-by-play duties. We plan to go live 10 minutes before game time.