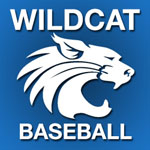 MILL HALL – Fresh off a decisive win over Midd-West yesterday, Central Mountain hopes to continue their momentum against Altoona.
The Mountain Lions handed the Wildcats their first loss of the season back in late March and hope to demonstrate some improvement today. First pitch is slated for 4:30 p.m.
We will be live streaming audio of the game here at therecord-online.com. For all the action with John Lipez and Tom Elling sharing the play-by-play duties. We plan to go live 10 minutes before game time.