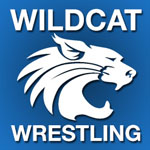 BALD EAGLE TOWNSHIP – Fresh off a 5-0 run in winning the Clearfield Bison Duals last Saturday, the undefeated (10-0) Central Mountain wrestling team will look to wrap-up the top seed in the District 6 Team Dual standings with a match tonight at Mifflin County (6-7). The cutoff date for dual tourney seeding purposes is tomorrow.
The Huskies have struggled this year after going back-and-forth with Central Mountain over the previous five years for district supremacy. Mifflin County is led by junior Trent Hidlay (22-0), ranked second in the state at 170 pounds. A "Mifflin County Wrestling" report today said Hidlay is in the process of dropping to 160 pounds for the postseason.
Mifflin County has two other ranked wrestlers in Noah Myers (13-5), No. 10 at 120 pounds, and No. 19 Christian Fisher (18-3) at 106 pounds. Latest state rankings show the Wildcats with three ranked grapplers, No. 7 Geo Barzona (22-1) at 120 pounds, No. 22 Seth Andrus (19-5) at 126 and No. 17 Tanner Weaver (21-5) at 170 pounds.
Latest District 6 team dual rankings show the Wildcats first with 166 points, Bellefonte (14-1) second with 153, Altoona (11-4) third with 122 and Bald Eagle Area (10-4) fourth with 120. Mifflin County is in with 95 points and in sixth place and likely to miss the Feb. 4 district dual meet tournament. The Huskies had been in the championship final with Central Mountain over the last five years, winning the last two.
The Wildcats tonight will again be without Brandon Miller who has been out the line-up with a severe mat rash believed picked up from an opponent in an earlier dual meet; Miller's return to the team is unknown at this time.
The record-online will offer live audio/video stream of the match and will also broadcast audio on WBPZ AM 1230 with John Lipez and Tom Elling offering up the call to bring you all the action. The stream will go live approximately 15 minutes before the match begins. The start time may be delayed depending upon any preceding junior high and/or preliminary matches.


[table "77" not found /]