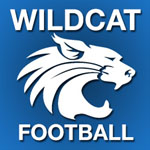 BALD EAGLE TOWNSHIP — With two wins in their last three games, the Central Mountain football team will be looking for another victory when they venture to Coal Township Friday night to take on 1-5 Shamokin.
The Wildcats moved to 2-4 in this rebuilding year, continuing to show improved mid-season play last Friday night, toughing out a 24-17 victory over visiting Mifflinburg (2-4).
In Shamokin the Wildcats will be facing a team that was its own worst enemy last Friday, losing the ball five times in a 20-6 road loss at Shikellamy (4-2). Sophomore quarterback Zach Johnson had a particularly rough night, tossing three interceptions and losing a fumble. The fifth turnover was committed by junior Devin Pietkiewicz, a pint-sized (5-4, 138 pound) running back. But Pietkiewicz has had an outstanding season so far, rushing for 573 yards in the Indians' first five games, good for 6 yards a carry, scoring seven of his team's 10 touchdowns.
Johnson has struggled at quarterback, 24-for-47 for 273 yards with three touchdown passes and five picked off. He has shared duties this season with another sophomore in Collin Bowers who may get the start against Central Mountain as Johnson has been reported ill this week.
The Indians' lone win came on Sept. 16, 31-7 over Bloomsburg. One common opponent is Mifflinburg, a 24-21 winner over Shamokin in week five. Shamokin also played a strong (4-2) Loyalsock team to a 35-28 two-overtime loss in week two.
Central Mountain in week six held off Mifflinburg by the 24-17 final. Justin Neff was again his superlative self, rushing for more than 200 yards and three touchdowns but this time he had some serious help from junior running backs Tanner Weaver, Mahlik Houtz and Cameron Ishler. The Wildcat ground game piled up a season high 351 yards.
And the defense more than did its part; torched for 52 points in a 52-35 loss to Mifflinburg a year ago, this time around the Wildcat defenders, after surrendering 189 yards and 17 points in the first half, held a potent Mifflinburg offense to 88 yards and no points in the second half.
Mifflinburg's Brayden Pierce ran through the Wildcats for 239 yards in 2015. Friday night he was held to 97 yards on 23 carries, including just 29 yards on 10 carries in the second half.
Neff finished with 205 yards on 26 rushes, Weaver with 15 carries for 106 yards and Houtz with four carries for 30 yards.
After tonight's trip to Shamokin, the Wildcats have their final road game Oct. 14 at Selinsgrove (4-2), a 26-6 winner over Jersey Shore (3-3) last Friday night. Central Mountain will finish its regular season at home, hosting Hollidaysburg (2-4) in week nine and Jersey Shore in week ten.
The record-online will offer live audio/video stream of the game and will also broadcast audio on WBPZ AM 1230 with John Lipez and Tom Elling offering up the call to bring you all the action. The stream will go live approximately 15 minutes before kickoff.