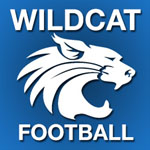 BALD EAGLE TOWNSHIP — Part of the charm of Friday night football is there's always another Friday night to show what you can do. For a team that is 1-4 at this point but a team that has shown some improvement week by week, Central Mountain gets a chance to show further improvement and maybe pick up a win when the Mifflinburg Wildcats bring their 2-3 mark to Malinak Stadium tonight.
Central Mountain stayed with a traditionally good Clearfield team last Friday night, scoring first and trailing by 14-7 heading into the final quarter before the Bison (4-1) put up 14 late points to post a 28-7 win.
So Mifflinburg tonight presents an interesting challenge to see how far coach Jim Renninger's Wildcats have come from a year ago. Mifflinburg ran over CM in October of last year, picking up its first win after a 0-6 start, pummeling Central Mountain 52-35.
Mifflinburg will come to Clinton County with a 2-3 mark this season after a final quarter field goal pulled out a 24-21 win over future Central Mountain opponent Shamokin (1-4).
Mifflinburg used a strong ground game, piling up 277 yards on 35 carries to earn the victory, led by senior running back Brayden Pierce (6-2, 213) who carried 24 times for 246 yards and two touchdowns, one of them a 63-yard run. Quarterback Josh Foster (soph, 5-8, 160) finished 8-for-17 for 80 yards.
Meanwhile at Clearfield last Friday the Bison gave up an early seven points to underdog Central Mountain but slowly took control of the game, riding a ball control offense and a smothering defense to a 28-7 victory over a Wildcat team that kept it close into the fourth quarter.
After tonight's home game with Mifflinburg, Central Mountain travels to Shamokin (1-4) next Friday.
The record-online will offer live audio/video stream of the game and will also broadcast audio on WBPZ AM 1230 with John Lipez and Tom Elling offering up the call to bring you all the action. The stream will go live approximately 15 minutes before kickoff.