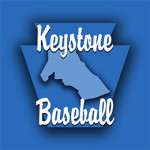 SUNBURY – The Keystone Intermediate (50/70) All-Stars will put it all on the the line for a state championship at noon today when they face the host team Shikellamy-Acorn.
Keystone outlasted Shaler in the winner's bracket final 7-6 on July 16 to advance to the title game while Shik-Acorn won over Shaler in the loser's bracket final to set the matchup.
The first pitch is set for high noon and should Shik-Acorn prevail in that contest, the resulting winner-take-all game would follow at 3 p.m.
The record-online will offer live audio stream of the game with Tom Elling offering up the call to bring you all the action. The stream will go live approximately 10 minutes before the first pitch.
This special exclusive audio stream brought to you by:

Game 1
Game 2