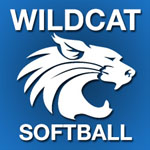 MILL HALL – The Central Mountain (9-1) baseball team hopes to cap off a perfect week with another win over neighboring rival, Jersey Shore.
The Wildcats started off the week with a 9-0 win over Selinsgrove on Monday followed by another 5-0 shutout win over Montoursville on Wednesday, then rallied for a 5-3 win over Williamsport yesterday.
Depth has been a very valuable asset for CM this season, especially on the mound where their pitching staff has combined for some stellar effort keeping opponents off balance and off the scoreboard.
We will be bringing you live audio coverage of the game beginning approximately at 4:20 p.m. with John Lipez and Tom Elling bringing you all the action.
Use the player below to listen in. I f the stream should drop, reload/refresh the page to renew the stream.