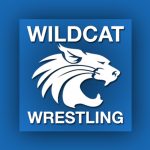 ALTOONA – The Central Mountain wrestling team is in Altoona today to defend its District 6 individual tournament title, but it won't be easy. The Wildcats are expected to be part of a daylong four-way battle for the team title.
Eight teams are competing to advance as many wrestlers as they can to the PIAA Northwest Regional tournament Feb. 28 and 29 (four go at each weight). But the four teams vying for first place, in addition to the Wildcats are expected to be State College, Mifflin County and Bellefonte.
Others competing are Altoona, Johnstown, Hollidaysburg and Juniata.
Central Mountain returns two district champs in Taylor Weaver and Lane Porter, both #2 seeds this year and a runner-up in Nik Miller, also a #2 seed. Derek Keen is seeded number one this year; he was a third-place finisher in 2019 (and also finished third at regionals).
The complete Central Mountain line-up:
106 Gino Serafini (fr, 20-6)
113 Derek Keen (soph, 24-7)
120 Braylen Corter (fr, 19-8)
126 Taylor Weaver (soph, 25-6)
132 Tristan Probst (soph, 2-9)
138 Zach Miller (sr, 12-11)
145 Lane Porter (jr, 22-5)
152 Damien Galentine (soph, 14-13)
160 Kaden Falls (jr, 18-9)
170 Caleb Porter (jr, 4-6)
182 Paul Risley (jr, 3-11)
195 Nik Miller (jr, 19-9)
220 Gage Sutliff (jr, 14-12)
285 Cyrus McCarl (jr, 20-10)
Wrestling will begin in the Altoona Field House at 10:30 a.m. Championship finals and consolation finals are scheduled for 5 p.m.
The record-online will offer live audio stream of the tournament with John Lipez and Tom Elling offering up the call to bring you all the action. The stream will go live approximately 15 minutes before each session begins.
We will post results for all the Central Mountain wrestlers below, full results are available at Flo Wrestling.

Session 1
–
Session 2

[table "318" not found /]
[table "319" not found /]
[table "320" not found /]
[table "321" not found /]
[table "323" not found /]
[table "324" not found /]
[table "325" not found /]