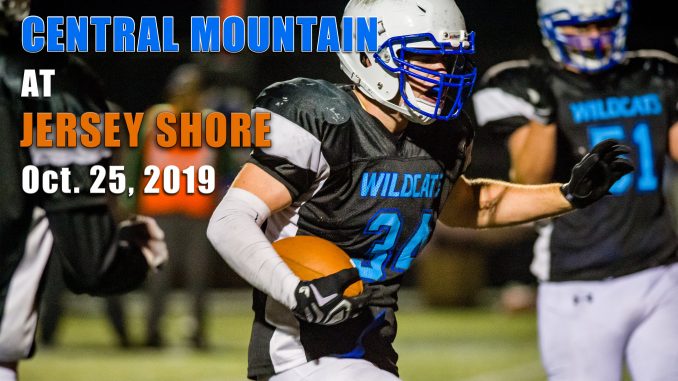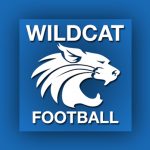 BALD EAGLE TOWNSHIP – It will be a banged-up Central Mountain football team heading to Jersey Shore for the season finale Friday night. But they'll head down Route 220 revved-up a bit after their first win, a 35-28 overtime nail-biter over Mifflinburg last Friday.
Central Mountain, now 1-8, is expected to be without six starters when the Wildcats hit the Thompson Street sod Friday to face another solid Bulldog team, playing its best ball as the District 4 playoffs approach. Since Tom Gravish arrived on the scene, Jersey Shore has been a formidable program, this year checking in at 6-3 with a two-game winning streak. And a win over Central Mountain will give 'Shore undisputed possession of the Heartland Conference championship and a good seed for their district tourney.
Jersey Shore's offense is built around senior quarterback Tanner Lorson. Though not tall (5-10), he is the Bulldog sparkplug, leading his team in both passing and rushing. Based on 'Shore statistics through eight games, Lorson has thrown for 1,963 yards on a 141-for-252 performance; good for 19 touchdowns and 9 interceptions. On top of that Lorson has carried the ball 76 times for 537 yards, an average of 7.1 yards per carry, scoring 9 touchdowns. Do the math, Lorson has played a hand in 28 Bulldog touchdowns this year.
Second in rushing is senior Josh Malicky (5-10, 195) with 414 yards on 112 rushes, scoring 6 touchdowns. Meanwhile Lorson spreads the passing yards around, with four receivers with at least 24 receptions, led by sophomore Cayden Hess (6-2, 186) with 37 catches for 470 yards and 5 touchdowns, and senior Stanton Westlin (6-2, 175) with 31 receptions for 614 yards and 8 scores.
Jersey Shore is coming off a 42-0 shutout win at Gravish's alma mater, Bald Eagle Area, last Friday.
The record-online will offer live audio stream of the game with John Lipez and Tom Elling offering up the call to bring you all the action. The stream will go live approximately 15 minutes before kickoff.