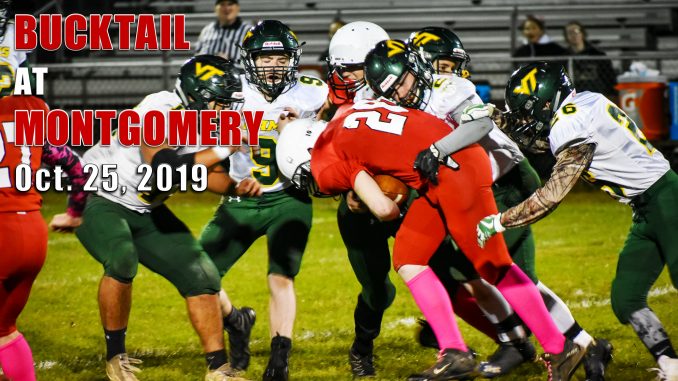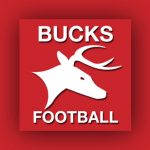 MONTGOMERY – Buoyed by a comeback win at home last Friday, the Bucktail football team heads to Montgomery Friday night, looking for a strong finish for a young Buck squad.
Montgomery checks in at 3-6, coming off a 16-6 win over Cowanesque Valley, while the Bucks made quite the turn-around in the second of two meetings with Columbia-Montour Vo-Tech last Friday. Bucktail lost a first meeting back in August to CMVT but returned the favor with its come-from-behind 28-12 win over the visitors to Dwyer Memorial Field.
The Bucks spotted the Rams a 12-0 halftime lead, but put up 28 unanswered second half points to secure the team's second win and move to 2-6 on the year, closing the season next Friday at Montgomery.
Bucktail modified its offense for the rematch with the Rams and sophomore Conner Mason had a career night, three touchdowns on 141 yards on 25 carries. Quarterback Dylan Cross helped out with 5 rushes for 43 yards and junior Gage Sutliff, heavily utilized as a blocking back, chipped in with 41 yards on 5 carries.
The sophomore Cross had his best passing night, going 5-for-6 for 79 yards, including Bucktail's first score of the game, a 70-yard strike to Robert Devaul. Then Mason took over, scoring touchdowns on runs of 26, 4 and20 yards. Devaul had his 70 yard reception; Liam Dwyer caught 2 for 21 yards and Zack Pick had 3 for 3 yards.
The Bucks will have another formidable running back foe in junior Kaide Drick (5-10, 171) of the Red Raiders. He ran for 185 yards on 21 carries against Cow Valley, including a 57-yard third period dash to set up Montgomery's first touchdown.
Montgomery went 5-6 a year ago; among its wins was a 40-0 victory over Bucktail. The Bucks will seek to avenge that loss on Friday, a young team looking to build towards the 2020 season.
*** Please note that the player below will show the previous game broadcast until the new game live stream begins and will automatically update. ***