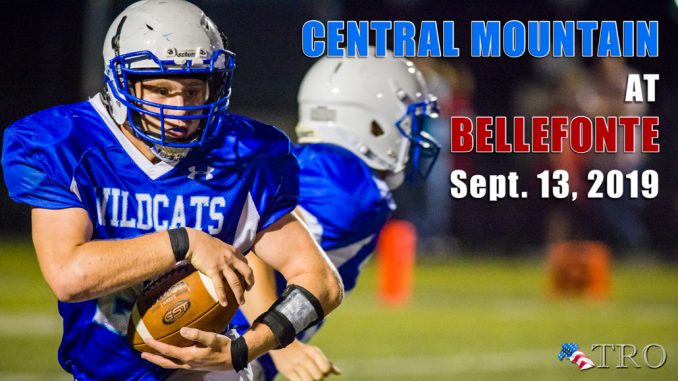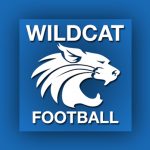 BALD EAGLE TOWNSHIP – Three tries, three losses for the Central Mountain football team so far, but each time out the Wildcats have closed the gap against their opponents, coming close in last Friday's 12-7 home field loss to Shamokin. But short-term it won't be easy as coach Jim Renninger's team looks for win number one.
Bellefonte has been on a tear of late. The Red Raiders fell to Jersey Shore's up-tempo attack, 55-35 in their opener, but bounced back with wins over Huntingdon, 47-3, and Philipsburg-Osceola, 55-7 (the latter two teams coming onto the Wildcat schedule in 2020).
Do the math and we learn that Bellefonte averages better than 45 points per game. And no one is more responsible for that output than senior C.J. Funk (6-0, 215). Funk has played in every Raider game for the last four years. His numbers are awesome, averaging 4.8 yards per carry as a freshman (back in 2016), 8.4 per rush as a sophomore and 8.5 per carry (with 19 touchdowns) last year.
A multi-sport standout, Funk is off to a spectacular start this football season, 435 yards on 28 carries in the first three games, an average of 15.5 yards per carry; plus he has scored eight touchdowns so far in 2019.
Bellefonte is averaging better than 45 points while Central Mountain travels up Route 64 averaging just over 8 points a game; and the Raiders won last year's contest by a 44-7 score. But if Wildcat fans are looking for a ray of hope, they should look to Central Mountain's last trip to Bellefonte. An underdog 'Cat team that finished 1-9 in coach Renninger's first season extended Bellefonte into three overtimes before losing a 34-31 heartbreaker. The Raiders finished 10-3 that year.
While Bellefonte was beating up P-O last week, the Wildcats were edged by visiting Shamokin. Again Central Mountain was unable to provide sufficient protection for senior quarterback Zane Probst who was chased all night by the Indian defense. He was able to produce 195 yards passing (on 12-of-24 attempts) and the Wildcats' only touchdown in the 12-7 loss.
Probst thrilled an Athletic Hall of Fame crowd on the second play of the first quarter, combining with receiver Rocco Stark on a 79-yard catch-and-run for a score. Trey Gentzel kicked the extra point and the Wildcats led a game for the first time this season at 7-0 but the Indians rallied for the win.
The game at Bellefonte Friday will be at the recently finished $7 million Rogers Stadium.
The record-online will offer live audio stream of the game with John Lipez and Tom Elling offering up the call to bring you all the action. The stream will go live approximately 15 minutes before kickoff.