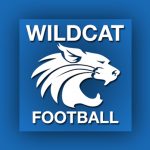 BALD EAGLE TOWNSHIP – Central Mountain football coach Jim Renninger believes extensive off-season work should produce better results in the upcoming season. This is Renninger's third season at the Wildcat helm and he said the players' commitment to the program is the best it has been.
The Wildcats have been working with a squad numbering 54, a team returning a number of skill position players, a lot of letter-winners but one featuring a rebuilt offensive line and defense.
Top returnee is senior quarterback Zane Probst. The 6-foot-3, three-sport standout threw for 1,722 yards a year ago, good for 12 touchdowns and he also finished second on the team in rushing, picking up 240 yards and three touchdowns. The team's top ground-gainer returns in fellow senior Rocco Stark who gained 425 yards in 102 carries with one touchdown. Top returning receiver is Connor Soo who caught 16 passes for 124 yards.
Relative to expectations for the new year, coach Renninger said he expected his team "to compete." He said the squad is "ahead of the game execution-wise" but cautioned there are a lot of first year players, although noting they were committed in off-season work.
The Wildcats went 1-9 a year ago and losses included a 62-26 defeat in the 2018 opener at Williamsport. The Millionaires will be at Malinak Stadium this Friday for a 7 p.m. kickoff to the 2019 season.
Williamsport lost virtually all its skill people from a year ago, including running back Tyson Potts and quarterback Joe Fagnano, both reported playing Division I college ball this year. The Millionaires are in a rebuilding mode and struggled in a preseason scrimmage against a powerful Harrisburg team last Saturday. They do return back-up quarterback Dallas Griess, a 5-10, 165 pound sophomore who completed 28 of 46 passes good for 281 yards and four touchdowns. Top returning receiver is Nassir Jones who had 27 catches good for 329 yards and a score.
Central Mountain was plagued by first-half turnovers at Williamsport a year ago, trailing 62-20 at halftime. For quarterback Probst, it was his first game as a starter and he completed 11-of-19 passes for 261 yards, all in the first half.
The opener with Williamsport will be the last with the downriver team for the foreseeable future, the Wildcats dropping the Millionaires from their schedule for the next 2-year cycle beginning in 2020. Also leaving next year's slate will be Hollidaysburg. New opponents are expected to be Huntingdon and Philipsburg-Osceola.
The record-online will offer live audio stream of the game with John Lipez and Tom Elling offering up the call to bring you all the action. The stream will go live approximately 15 minutes before kickoff.