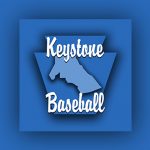 BEECH CREEK – The Keystone Intermediate 50/70 All-Stars will take their next step in the Pennsylvania State Championship tournament with an 11 a.m. meeting with West Side.
West Side Little League hails from West Chester County and has two wins under their belt in the tournament.
West Side picked up an exciting 9-5 win over Upper Providence with a walk-off grand slam in the bottom of the eighth inning on Tuesday in their pigtail game. On Wednesday, West Side edged Hollidaysburg, 11-10 to advance to today's winer's bracket final with Keystone.
Keystone defeated Stroudsburg in their tourney opener, 14-0. Upper Providence then eliminated Stroudsburg on Wednesday, 19-0. Upper Providence will play Hollidaysburg today at 3 p.m. in the next round of eliminations.
The record-online will offer live audio stream of the game with John Lipez and Tom Elling offering up the call to bring you all the action. The stream will go live approximately 15 minutes before the first pitch.
–

–