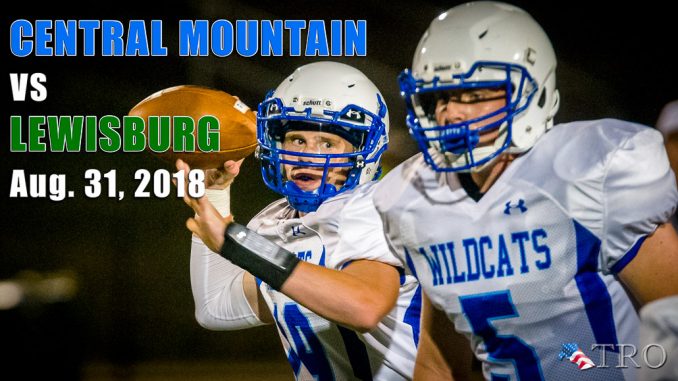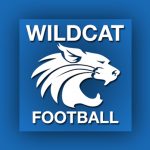 BALD EAGLE TOWNSHIP – Relatively speaking, the 2018 football season should only get easier for Central Mountain from here on out. Williamsport was a tough opener, as evidenced by the Millionaires' 62-26 win last Friday.
So head coach Jim Renninger has to rally his forces and make sure they're aware they won't be seeing the likes of Minnesota-bound Treyson Potts and friends anymore this year. But that doesn't mean there is still work to do and improvement to be made. Next opportunity will be tonight when the Lewisburg Green Dragons (1-0) return to the schedule and Malinak Stadium after a lapse of two years. The two schools had a two-year series end in 2015 when Lewisburg won, 37-0, this after the Dragons devoured the 'Cats by a 50-6 score in 2014.
Lewisburg was 4-7 a year ago under first-year coach Marc Persing but have higher expectations this year, built around a dynamic running back in sophomore Max Moyers (5-10, 185). As a frosh Moyers gained 1,115 yards and scored 12 touchdowns. They also feature a veteran quarterback in Nick Shedleski (6-3, 215), a junior who passed for more than 1,000 yards his first two seasons. A third Dragon key is senior safety/receiver Dylan Farronato (6-1, 185), an all-state defensive back a year ago.
Lewisburg opened this season with a come-from-behind 32-22 win over a Selinsgrove team expected to challenge for the Heartland Conference title this fall. Shedleski completed 12-of-18 passes for 224 yards and two touchdowns and ran for two fourth period scores in the Dragon comeback. Moyers was kept in relative check, rushing 13 times for 42 yards and one t-d. Farronato had nine receptions for 197 yards and two touchdowns.
So look for Shedleski and his Central Mountain counterpart, junior Zane Probst (6-3, 190) to be winging the ball all over the Malinak Stadium turf. The Wildcat offensive unit was often impressive last Friday. Probst, in his first varsity start, was outstanding, completing 11-of-19 passes for 261 yards in the first half; he missed virtually all the second half with a leg cramp. He teamed with another first-year starter, senior wide-out Collin Jones who caught 8 passes for 244 yards and three touchdowns.
Central Mountain finished the night with 494 yards, 214 of that figure coming on the ground as junior tailback Rocco Stark picked up 118 yards on 19 rushes. Probst contributed 39 yards on eight carries and freshman Ryan Pentz, off the bench, added 43 yards on three rushes.
The record-online will offer live audio/video stream of the game with John Lipez and Tom Elling offering up the call to bring you all the action. The stream will go live approximately 15 minutes before kickoff which is slated for 7 p.m.
–

–