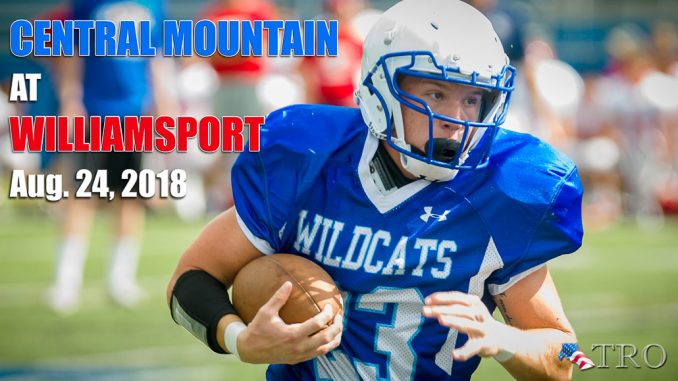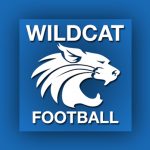 BALD EAGLE TOWNSHIP – There is unity and optimism in the Central Mountain football camp, but there is also a huge obstacle in the Wildcats' 2018 opener at Williamsport tonight.
The season's first game at Billtown will be a challenge. The Millionaires will be bringing back all-state running back Treyson Potts. He gained over 2,000 yards as a sophomore in 2016 but missed his junior year after sustaining a preseason knee injury. Williamsport has a Division I prospect at quarterback in returning starter/senior Joe Fagnano. The Millionaires downed the Wildcats, 34-7 a year ago. CM last won over their longtime downriver rival in 2014.
One area where Central Mountain has an edge is in numbers, the Wildcats with a squad of 64, the Millionaires with a roster numbering only 40.
Coming off a 1-9 mark a year ago, CM head coach Jim Renninger was cautious in his outlook for the upcoming season, stating "The goal is to compete in every game and take a step forward as a program."
He said this year's edition of the Wildcats is "pretty athletic" and said 18 lettermen return, including quarterback Zane Probst and tailback Rocco Stark, both juniors. Offensive linemen Vinny Kopysciansky and Will Confer; and wide receiver/defensive backs J.T. Pentz and Ethan Neff. New to the program as a senior this season is 6-4 senior wide-out Collin Jones, a standout in the CM basketball program the past two seasons. Jones was a goalie in soccer a year ago.
Renninger said the schedule will be a daunting one, starting tonight at 7 p.m. at Williamsport. Other toughies the coach listed included defending District 6 Class 5A champion Hollidaysburg and Heartland Conference foes Selinsgrove and Shikellamy. He said there are no easy ones on the Wildcat slate.
The record-online will offer live audio stream of the game with John Lipez and Tom Elling offering up the call to bring you all the action. The stream will go live approximately 15 minutes before kickoff.
–

–