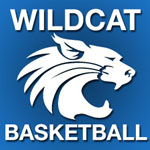 WINGATE – While the Central Mountain basketball team visited gyms in Jersey Shore and Bellefonte this winter, their Friday night PIAA opponent Erie Prep was making stops in Ohio, New York, Florida and Ontario, Canada.
So it will be a semi-worldly opponent meeting the 17-8 Wildcats at the Bald Eagle Area High School gym at 7:30 Friday night in a first round PIAA playoff game.
The Ramblers will venture down from northwestern Pennsylvania with a 13-12 mark, ending up as the District 10 Class 5A runner-ups and winning a 42-41 hair-pull over Obama Academy of Pittsburgh in a state play-in game last Friday.
The Ramblers feature well balanced scoring, led by 6-2 senior guard Jaryn Simpson. He averages a team high 13.8 points a game and put up 15 in the win over Obama Academy. Next on the scoring list at 11.7 points per game is junior guard/forward Adam Upperman. He tops Prep with 35 three-point field goals on the season, Simpson next with 27 three's.
Prep will have the tallest player on the BEA court in 6-9 senior center Bruce Fagan. He scores five points a game and is second on the team in rebounds at 4.4 per game, behind, Simpson's 5.0 per game.
The Ramblers played three games in mid-December at the ESPN World Sports Complex in Florida and went 2-1, losing to Homewood, AL, by a 72-64 score. Prep went 0-for-3 against District 10 5-A champ Meadville this season, including a 68-48 loss in the district title game Feb. 28.
The Wildcats will have been idle for two weeks when they take the court Friday night. Coach Scott Baker said his team took a couple days off last week after claiming its first-ever District 6 title the previous Saturday. There was an intra-squad scrimmage last Friday and even time for an end-of-practice kickball game. A closed to the public scrimmage with Lewisburg, a PIAA playoff team from District 4, was held on Tuesday of this week.
Baker said CM students have decided to make the game a "whiteout" for Wildcat fans at Wingate; Custom Creations has made the shirts available at their shop on Bellefonte Avenue in Lock Haven.
The 7:30 p.m. tipoff will follow another first round PIAA playoff, a 5:30 contest between the girls' teams from State College and Mount Lebanon.
The record-online will offer live audio/video stream of the match and will also broadcast audio on WBPZ AM 1230 with John Lipez and James Gallagher offering up the call to bring you all the action. The stream will go live approximately 15 minutes before tipoff. The start time may be delayed if the preceding game would run longer than expected.