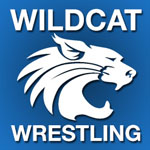 WILLIAMSPORT – It's time for the opening of the 2016-17 wrestling season with many teams from the region competing at the Tom Best/Top Hat tournament hosted in the Magic Dome at Williamsport High School.
Central Mountain head coach , Biff Walizer, will see his new ,lineup put to the test early and often and get an indication of what may come as they will face several traditional opponents from both the Heartland and Big 7 conferences.
Wrestling is slated to begin this afternoon with the first wrestlers to toe the line at 5 p.m. Complete live results will be available at Flo-Arena and we will post Central Mountain results below.
The record-online will offer live audio/video stream of the tournament and will also broadcast audio on WBPZ AM 1230. The stream will go live approximately 15 minutes before the start of wrestling.


Tom Best – Top Hat
[table "43" not found /]
[table "44" not found /]
[table "45" not found /]
[table "46" not found /]
[table "47" not found /]