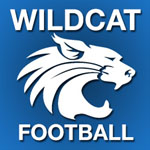 BALD EAGLE TOWNSHIP — It's a rivalry that goes back a century, the Jersey Shore Bulldogs meeting their Lock Haven area counterparts on the gridiron.
For the first 90 years or so it was Lock Haven High versus Jersey Shore but this century it has become Central Mountain against the Bulldogs. This year's edition takes place at 7 o'clock tonight at Malinak Stadium, Senior Night for the host Wildcats.
Jersey Shore comes in at 6-3 and on a 3-game winning streak. The Bulldogs have been rebuilt in recent years under the direction of Tom Gravish and despite wholesale graduation losses from the teams of the last couple years, 'Shore is solid again.
Junior Elijah Shemory (6-1, 185) runs the Bulldog offense and has put up 1,885 yards passing through the first nine games, going 126-of 271 (46.5 percent), good for 24 touchdowns while throwing 11 interceptions.
Jersey Shore has a fleet of receivers, although they are expected to be without standout Todd Sanford, the 5-10, 155 pound wideout likely out with a leg injury; through seven games he had 54 catches for 741 yards and seven touchdowns. Leading receiver at this point is Hunter Frantz (6-1, 158), the junior with 30 receptions for 505 yards and six scores. Senior Jarett Guthrie (5-11, 185) leads the Bulldog ground attack with 638 yards on 151 carries and three touchdowns.
Jersey Shore will head upriver on a three-game winning streak, most recently a 28-10 takedown of Bald Eagle Area on Monday of this week.
Monday night wasn't so good for Central Mountain football, visiting Hollidaysburg running away from the Wildcats for a 42-13 victory. The Golden Tigers moved to 5-4 with four victories in their last five games, dropping Central Mountain to 3-6, the second lop-sided loss in a row for the Wildcats.
The Wildcats were held to 234 yards, again much of it contributed by quarterback Justin Neff; the Wildcat senior picked up 143 yards rushing on 16 carries, one of which resulted in a touchdown, a highlight reel 77-yard run. He also completed 10 of 14 passes for 72 yards, sophomore wideout Zach Eck with a season high six receptions for 35 yards. Central Mountain's first score came on a Mahlik Houtz one yard run in period two, cutting the score at that point to 21-7 the visitors. But Hollidaysburg put up two quick touchdowns towards the end of the half and never looked back.
Heartland Conference statistics show Neff leads the conference in yards rushing with 1,006 and points scored with 96. Shemory and his 1,885 yards is second in passing. The Wildcats' Houtz, Neff and Tanner Weaver lead the league in tackles with 101, 100 and 91 respectively.
Tonight's game will be the final one for the Wildcats while Jersey Shore is a likely participant in the District 4 AAAA playoffs beginning next week.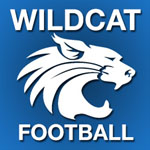 The record-online will offer live audio/video stream of the game and will also broadcast audio on WBPZ AM 1230 with John Lipez and Tom Elling offering up the call to bring you all the action. The stream will go live approximately 15 minutes before kickoff.