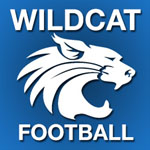 HUGHESVILLE – With their biggest and arguably their best opponent out of the way, the Central Mountain football team can look at a more realistic schedule for the remainder of the year.
But while the teams will be smaller, there are no guarantees for the rebuilding Wildcats. Next up will be the Hughesville Spartans, a PIAA AA team off to a 1-0 start, a pulsating 26-23 overtime win over Lewisburg last Friday night.
Central Mountain will be coming off a 39-12 trouncing at the hands of a veteran and talented Williamsport team. The 0-1 Wildcats will visit the Spartans at 7 p.m. Friday, the first-ever meeting between the two teams.
Hughesville has its own solid quarterback in senior Landon Henry (5-10, 165). He piloted the Spartans to its come-from-behind win over the Green Dragons, completing 10 of 18 passes for 134 yards and a touchdown, rushing 16 times for 54 yards and his score; that score was a 3-yard run in overtime, pulling out the win. Senior Ryan McClain (5-10, 170) led the Spartans with 60 yards on 15 carries, including a 200-yard touchdown run.
The record-online will offer live audio/video stream of the game and will also broadcast audio on WBPZ AM 1230 with John Lipez and Tom Elling offering up the call to bring you all the action. The stream will go live approximately 15 minutes before kickoff.