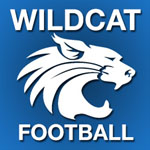 WILLIAMSPORT – Jim Renninger was hired by the school board in March to try to turn around the recently struggling Central Mountain football program. Tonight, Renninger will face his first test as head coach taking on a very formidable Millionaire squad to open the 2016 season.
Renninger was a standout football player at Bald Eagle-Nittany High School and Clarion University. He later served as head coach at Montgomery High School and was an assistant with the Lock Haven University and Central Mountain programs.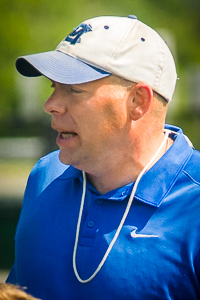 He takes over a program that won but three games the last two seasons (3-17) and takes a 7-game losing streak from a year ago to Williamsport for Friday's 7 p.m. opener. He said the Millionaires will be a test: "They return all but one starter on both sides of the ball from last year's team which was probably their best team in about five or six years. They are athletic and experienced and their new coach (Chuck Crews) has done a great job getting the kids prepared to play. I believe they may be the best team on our schedule," Renninger added.
Williamsport went 6-5 a year ago, including a 48-30 opening-game win over the Wildcats.
Renninger says he's "excited" about the prospects for his rebuilding program. With a squad of more than 50 members among the top-three classes, the Wildcats have a mix of some veterans and some players who had done well in other sports but have returned to football this season.
So far, Renninger said, he likes what he sees: "I am excited for the upcoming season and believe we have the chance to be very competitive. We have a number of lettermen back and return an experienced big offensive line. I anticipate newcomers Asher Corl, Nick Carpenetti, and Colton Weaver to have a significant impact throughout the season. Malik Houtz, Seth Andrus, Justin Neff and Izzy McCann should be impact players for us on both sides of the ball."
"However, one of our strengths should be the ability to have most of our players play one way." Renninger said of his plans for 2016, "The best thing so far for me has been the attitude of the team. The players have been positive and worked extremely hard."
The record-online will offer live audio/video stream of the game and will also broadcast audio on WBPZ AM 1230 with John Lipez and Tom Elling offering up the call to bring you all the action. The stream will go live approximately 15 minutes before kickoff.