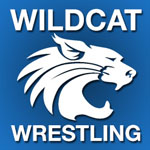 STATE COLLEGE – Central Mountain (8-0) travels to meet Centre County and District 6 rival, State College (7-12) for a 1:30 p.m. contest.
State College has been busy this season with a third place finish at the Manheim Holiday Tournament and a pair of 1-4 efforts at the Bald Eagle and the Central Dauphin duals tourneys.
Against common opponents faced thus far this season, the Little Lions have a 39-30 win over BEA, along with losses to Shikellamy (56-18), Bellefonte (55-18) and Mifflin County 50-14. Conversely, the Wildcats boast wins over those opponents: Mifflin County (37-32), BEA (48-28), Shikellamy (42-22) and most recently, Bellefonte (38-30).
Will will be live streaming audio of the match here at therecord-online.com and on WBPZ AM 1230 radio for all the action with John Lipez and Tom Elling sharing the play-by-play duties. We plan to go live at 10 minutes before the match begins. As usual, if the junior high match and preliminary bouts run long, our broadcast may be delayed.
Use the player below to listen live. If you experience any issues or the stream is dropped, try reloading/refreshing the page. This may help re-establish a dropped link.