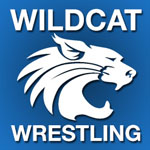 BELLEFONTE – It's a key matchup of two of the more promising AAA teams in District 6 on the path to possibly meet again in Tyrone in the D6 Duals finals. Bellefonte head coach Mike Many and his Wildcat counterpart, Biff Walizer have made sure to prepare their squads well for this key dual meet.
Central Mountain (7-0) is the top seed with 168.57 points while the Red Raiders (11-5) are seeded third with 106.88 points for the D6 Duals. Tonight's match will see plenty of measuring by both coaches along with all the usual dual meet strategies at play.
Bellefonte has wins over Philipsburg-Osceola (46-15) Tyrone (58-21), BEA (47-27),and Central Martinsburg (43-24) in regular season dual meets. The Red Raiders also boast wins over State College (55-15), Altoona (43-18), Warwick (49-18), and Hollidaysburg (52-21) in the Bald Eagle Duals. Bellefonte also picked up wins over Staunton River (38-31), Arvada West (41-13) and Kellan (32-26) In the Virginia Duals where they finished in second place.
Red Raider losses came at the hands of Shikellamy (33-31), Huntingdon (46-24) and Clearfield (45-24) on the regular season schedule and Eastern View (24-42) was their lone loss at the Virginia Duals. Bellefonte also only had a single loss at the Bald Eagle Duals to Cathedral Prep (56-17).
In comparing common opponents, Central Mountain has the edge where the Wildcats prevailed over BEA (48-28) to nearly match the Red Raider's effort against their arch-rival, though CM fared much better over Shik (43-22) in their last outing.
Action is slated to begin at 7 p.m. and therecord-online.com and WBPZ radio will bring you live audio coverage of all the action with John Lipez and Tom Elling sharing the play-by-play duties. We plan to go live at 10 minutes before the match begins. Keep in mind if the junior high match and JV preliminary bouts run long, the broadcast could be delayed.
Use the player below to listen live. If you experience any issues or the stream is dropped, try reloading/refreshing the page. This may help re-establish a dropped link.